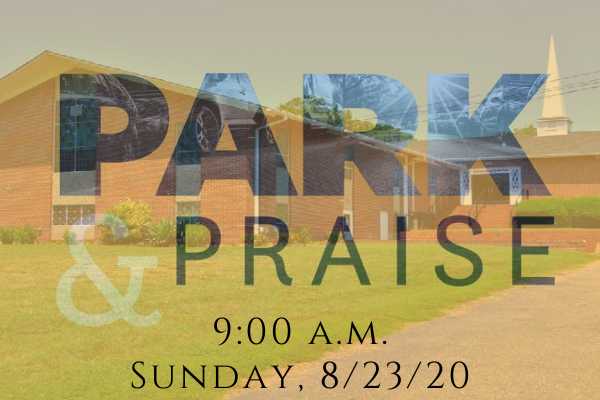 Join us on Sunday, August 23, for our first Park & Praise Worship Service in the church parking lot starting at 9 a.m.
*When you enter the parking lot there will be one way in and one way out.
*Please stop by the welcome table to get your program.
*Turn your car radio to 107.1 FM to hear the service.
*If you need to use the restroom you must wear a face mask in the building and practice social distancing.
Please note that Park & Praise will be conducted as weather permits. The service will also be streamed on Facebook Live.
Join us in your car or live online. We hope to see you there!