"Go ye therefore, and teach all nations, baptizing them in the name of the Father, and of the Son, and of the Holy Ghost." Matthew 28:19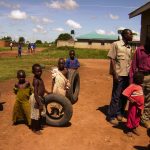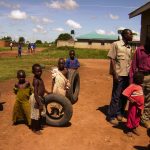 The Mission Statement of the First Union Baptist Church Missions Ministry is to spread the Gospel of Jesus Christ both locally and abroad, while meeting the needs of others, validating their self-worth and declaring GOD's glory.
Local activities include the following: · Food Bank · Hospital Hospitality House · Freedom House · Nursing Home visits · Sick and Shut in visits · Prison ministry · Foreign missions · Evangelism
The Missionaries meet every 4th Monday of the month. All are welcome to attend.