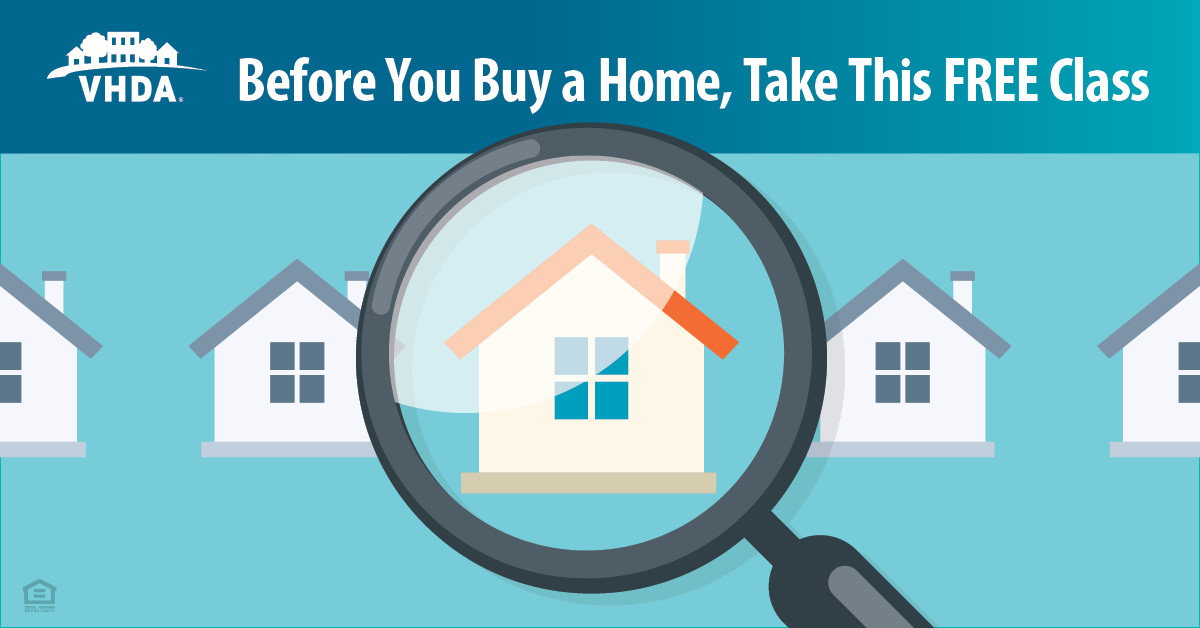 Event details
Saturday | February 22, 2020
9:30 am
First Union Baptist Church, 6144 Derwent Road, Richmond, VA 23225
804-543-4539
DUE TO COVID-19, ALL VHDA CLASSES HAVE BEEN CANCELLED UNTIL FURTHER NOTICE
Are you thinking about buying a home, but not sure where to start? Learn how to buy your first home. Attend a free class to learn about the buying process and how to prepare for homeownership. The course, developed by the Virginia Housing Development Authority (VHDA), teaches the key steps to homebuying.
Industry experts — such as housing/credit counselors, real estate agents, lenders, home inspectors, and closing agents will be there volunteering their time and sharing their knowledge to make you a more informed buyer. The class covers personal finances and credit, loan types, the loan process, working with a real estate agent, the home inspection, the closing process and more.
Dorenda Coger, VHDA Certified Trainer, will be leading @VHDAhousing's FREE Homebuyer Class on Saturday, March 21, 2020 from 9:30 a.m. – 4:00 p.m. at First Union Baptist Church. Registration is required, so please sign up at vhda.com/FindAClass. To quickly find all the classes she will be leading, just enter name, Dorenda Coger, in the search field or, feel free to call at 804-543-4539. License #0225240357.