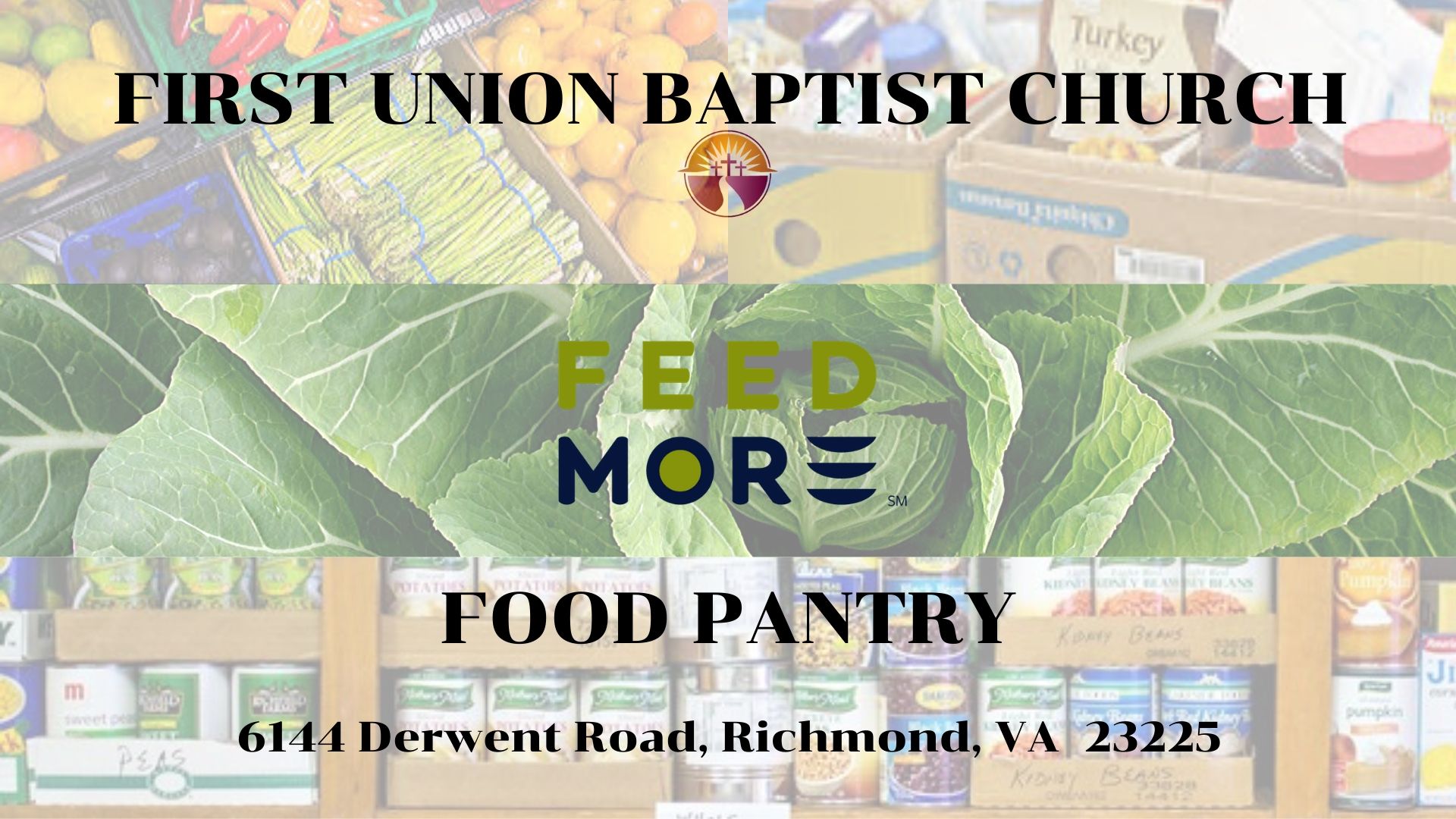 Event details
Thursday | June 11, 2020 to Thursday | December 10, 2020
6:00 pm
First Union Baptist Church Food Pantry
804-543-4539 or 804-334-7196
***FUBC FOOD DISTRIBUTION UPDATE:
In light of the newly declared coronavirus – COVID-19 pandemic FUBC Food Pantry has put some guidelines in place for food distribution this evening, March 12, 2020. While we know this virus is primarily spread through close contact and respiratory droplets, we want to take precautionary measures to create a safe environment for everyone.
To minimize your need to touch door handles, pantry volunteers will be available to hold open exterio
r doors for all participants.
Participant signatures have temporarily been waived for those receiving USDA foods. Existing participants will not need to sign anything to receive food.
New participants will not need to sign the Self Declaration of Income form. Our staff will complete the form.
After intake go back to your vehicle and we will bring your food out to you. The hot food/dinner/waiting room will not be used during distribution until further notice.
If you are feeling sick and/or are experiencing any symptoms as listed with the CDC or are at high risk, https://www.cdc.gov/coronavirus/2019-ncov/specific-groups/high-risk-complications.html, stay home and send a representative to get your food.
First Union Baptist Church is a food source in Richmond, VA.
USDA food and Feed More food distribution at First Union Baptist Church Food Pantry in South Richmond. Enter through lower level door on the left near the front stairs.
USDA/Food Pantry Distribution is every 2nd Thursday from 6:00 – 7:00 p.m. and Food Pantry every Tuesday from
6:00 – 7:00 pm. You can and are encouraged to come to both distributions.
Contact 804-543-4539 or 804-334-7196 for more information.
First Union Baptist Church has food that must be distributed. It is free…there is no cost. Please share this information.