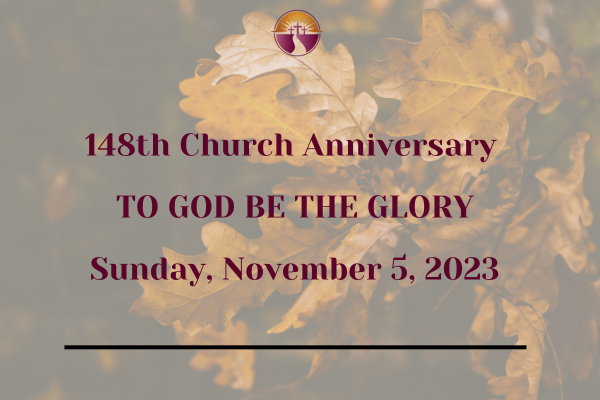 FUBC 148th CHURCH ANNIVERSARY
Worship schedule this Sunday, November 5, 2023
Sunday School will be held in the sanctuary from 11 a.m. – 12 noon. The lesson is from 1-2 Chronicles "The Ark Comes To Jerusalem".
Fellowship Luncheon will be from 12:30 to 2:00 p.m.
Anniversary Worship Service will start at 2:00 p.m. Pastor Louis Jones and Gravel Hill Baptist Church will be our guests.