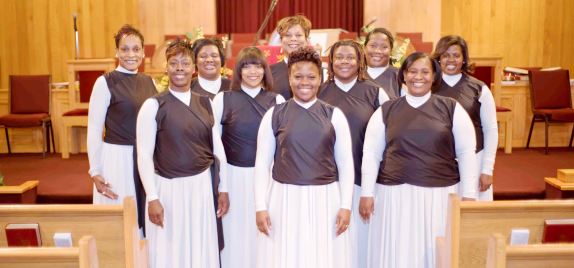 The mission of the Eternal Praise Dance Ministry is to glorify God and the church through praise and dance. Our goal is to edify the church and the community by teaching what Psalm 149 states:
 LET ISRAEL REJOICE IN THEIR MAKER; LET THE PEOPLE OF ZION BE GLAD IN THEIR KING. LET THEM PRAISE HIS NAME WITH DANCING AND MAKE MUSIC TO HIM WITH TAMBORINE AND HARP. FOR THE LORD TAKES DELIGHT IN HIS PEOPLE. Psalm 149
Purpose: To glorify God in a way of dance. To reach people with our spiritual gift that God has blessed us with. To bring believers and non believers closer to God.
OFFICERS FOR 2015
President, Wanda Henderson
Vice President, Lisa Shepperson
Secretary, Keisha Crump
Treasurer, Cecelia Hilliard
The members of Eternal Praise Dance Ministry love the Lord and welcome any opportunity to render a praise offering to glorify Him. Please feel free to join our ministry or contact any member for additional information.