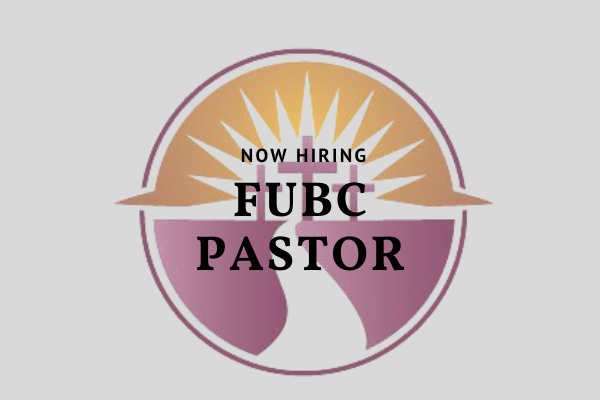 Job Description
Pastor – First Union Baptist Church
SUMMARY
First Union Baptist Church, 6144 Derwent Road, Richmond, Virginia is seeking a Pastor, after God's heart, who has a passion for Jesus and committed to sound Bible teaching and preaching. One who will feed the congregation with knowledge and understanding; one who meets the Biblical qualifications outlined in 1 Timothy 3:1-7, I Peter 5:1-4 and Titus 1:6-9 – and one who has a calling to serve the LORD in a family oriented congregation and community. The life of the pastor should demonstrate a love for the Lord Jesus, the Church and making disciples; and a passion for evangelism, outreach, and discipleship, rooted in God's Word. We are seeking a pastor who loves people and has a genuine desire to connect relationally. One who has God-inspired vision, direction, and discernment. The pastor will provide general spiritual oversight, pastoral care of the congregation, and overall guidance of church ministries, and leadership of the church.
FUNDAMENTAL RESPONSIBILITIES
Principal function: The pastor is responsible to the church for proclaiming the gospel of Jesus Christ, for using skills in administrative leadership, for engaging in pastoral care ministries to meet the needs of congregants. The pastor should have a vision and aspiration to grow the church body and ministries that reflect God's love while reaching the community at large.
Responsibilities: (including, but not limited to)
Provide administrative leadership for the total church program. Shepherding church members to become fervent followers of Jesus Christ committed to inward spiritual growth and outward ministry to others.
Maintain a regular program of study to enable self to plan and conduct meaningful worship services. Maintain regular office hours reserving weekly time for pastoral and biblical counseling sessions for church members.
Conduct premarital, wedding ceremonies, family, bereavement, counseling sessions, etc., as needed.
Work with deacons, church officers, and committees in performing assigned responsibilities. Be available for and lead in training as needed. • Act as moderator for church business meetings.
Candidates who hold a degree from an accredited Seminary or School of Theology are preferred. Minimum of five to ten years of Pastoral experience in a church setting. Ordination or eligibility for licensure. Demonstrated success leading within a growing multi-generational church and a history of faithful ministry experience within a growing church.
Interested candidates should send a cover letter and resume to First Union Baptist's Pastor Search Committee at psc.fubc@gmail.com
Application Deadline: March 5, 2021