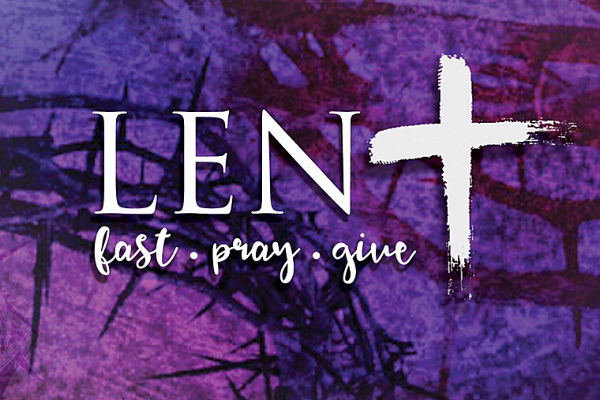 Lent begins with Ash Wednesday and is always 46 days
before Easter (Resurrection) Sunday. Lent is a 40-day season
(not counting Sundays) marked by repentance, fasting,
reflection, and ultimately celebration. The 40-day period
represents Christ's time of temptation in the wilderness,
where he fasted and where Satan tempted him. Lent asks
believers to set aside a time each year for similar fasting,
marking an intentional season of focus on Christ's life,
ministry, sacrifice, and resurrection (crosswalk.com).
Now, O Lord,
Calm me into a quietness that heals and listens,
that molds my longings and passions,
My wounds and wondering
… into a more holy and human shape.
Be with us now, and always –
That with our lips and our lives we may worship God.
(from the Iona Community in Scotland)